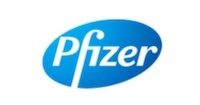 Title: Updates in ER+ Metastatic Breast Cancer.
Time: 14th December 4pm – 5pm
Speaker: Dr. Komal Jhaveri, Medical Oncologist, Memorial Sloan Kettering , New York
PP-IBR-IRL-0369 Date of Preparation: December 2020

This educational meeting/event is hosted by Combined Media on behalf of Pfizer Healthcare Ireland. Your name and email address is required for us to take attendance and for you to register and join the event. We will never use your name or email address for any marketing purposes. Please see the Webinar Now Privacy Notice for more details on how Combined Media manages your personal data.
Please see link to the Pfizer Privacy Notice: https://privacycenter.pfizer.com/en/ireland.
By receiving this invitation from Pfizer for attendance at this virtual event, you agree, click here for more details